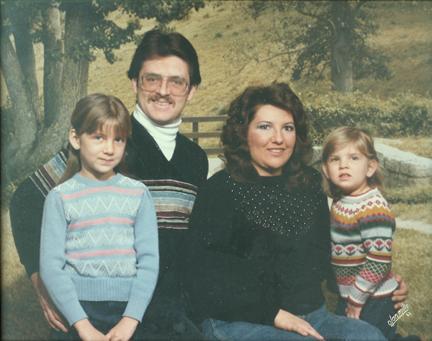 AURORA | Police and prosecutors say they have "reached a critical stage" in the unsolved investigation into the 1984 slayings of three members of the Bennett family — one of the Aurora's most brutal and notorious cold cases.
Aurora police and Arapahoe County prosecutors said they will host a press conference Friday detailing the developments in the case but did not release further details.
"These are sensitive and complicated investigations, and information is being made available as quickly as possible," the statement said.
Police and prosecutors also cautioned the media against reporting details from sources besides their own offices before the press conference.
The Denver Post is reporting that a tipster told them this week that DNA from the Bennett crime scene was matched to an inmate in Nevada.
Police say that between 9 p.m. Jan. 15, 1984 and 10 a.m. Jan. 16, 1984, 27-year-old Bruce Bennett, his wife, Debra, 26, and their 7-year-old daughter Melissa, were slain inside their home on the 16300 Block of East Center Drive. An autopsy found that Debra died from blunt force trauma. Additionally, autopsies determined that Bruce and Melissa died from blunt force trauma as well as sharp force injuries, consistent with a knife. Police said Melissa had been sexually assaulted.
A second child, the Bennetts' 3-year-old daughter, was also attacked but survived her injuries.
Police have said a hammer was likely used in the attack on the Bennetts.
In 2010 police said DNA at the scene linked the attack to a similar hammer attack that killed a Lakewood woman a few days prior to the Bennett slayings.
The statement this week said representatives from Lakewood police and the Jefferson County district attorney's office will be at Friday's press conference.