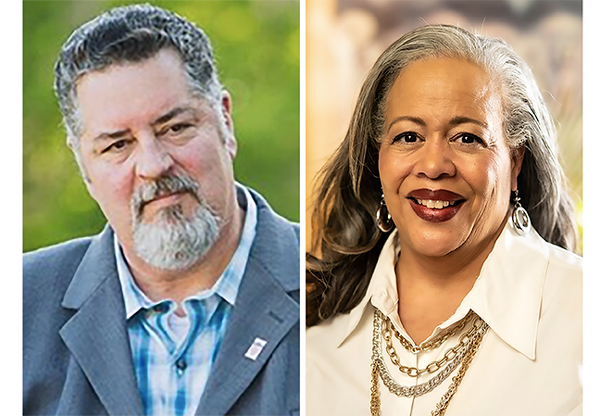 Democrat Leslie Summey and Republican Bob Roth are the candidates running to represent Arapahoe County's District 4 on the Board of County Commissioners. Both would be new to the seat, which is currently held by Democrat Nancy Jackson, who is term-limited.
A U.S. Navy veteran and small business owner originally from Colorado Springs, this would be Summey's first elected position. Roth is a previous Aurora city council member, having served from 2011 to 2019. In 2020 he made an unsuccessful bid to represent Colorado's 26th State Senate District, losing to Democratic incumbent Jeff Bridges. This is the first campaign for Summey, who eked out a primary win after at one point being exactly tied with opponent Regina Edmonson.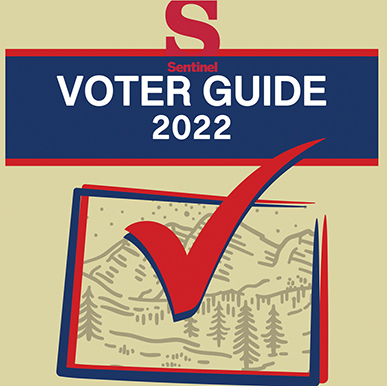 Both candidates say that their previous life and work experience make them well-equipped for the job. Summey's campaign website states that being a parent to an LGBTQ child and a child on the autism spectrum, along with being raised by a veteran father and a mother who worked in El Paso's election division, informed her views on public service.
"It is central to not only my campaign, but my values that I represent families, veterans, women, and children–those who were born here in Arapahoe County to those newly arrived immigrants," the website states. "The community must have a voice at the table where decisions are made."
Summey expressed that most recently as part of a group of Black Aurora leaders who criticized the city's process of selecting a new police chief for a lack of transparency and a lack of involvement by residents of color. After initially selecting several finalists, the city is now continuing its search after two of the three candidates dropped out of the running.
Roth's campaign website states that his upbringing as the son of cattle ranchers and farmers and his decades of experience in construction have given him a strong work ethic and an understanding of fiscal responsibility that he has carried with him as an elected official.
Roth's time on Aurora's city council was marked by questions about a construction consulting business he founded, which some viewed as an ethical breach for being a conflict of interest. He told The Sentinel in 2018 that his business and his involvement in local government did not cross over.
At press time, Roth had not responded to inquiries from The Sentinel. His campaign website states that public safety, education, the economy and ensuring "that Arapahoe County is well run and efficient, serving the needs of all of its citizens" are his main priorities.

Summey's website states that helping veterans, protecting women's and LGBTQ rights, addressing homelessness and improving access to mental health care are some of her key platforms. In response to a Sentinel questionnaire, she said she believes investing in infrastructure and standing up the county's new health department are some of the biggest challenges of the next decade.
"Key parts of the infrastructure challenges are first and last mile issues with transit and multimodal connectivity, which are difficult to address due to suburban sprawl," she said. "We also need to prep for the climate impacts growth brings in our county."
Addressing the county's anticipated growth, she said that development should be balanced with sustainability.
"We need to address water use and greenhouse gas emissions,  which means we should prioritize mixed-use, infill development where possible, and find conservation measures where this approach is not possible," she said.
[accordions id="571133″]
[accordions id="571135″]