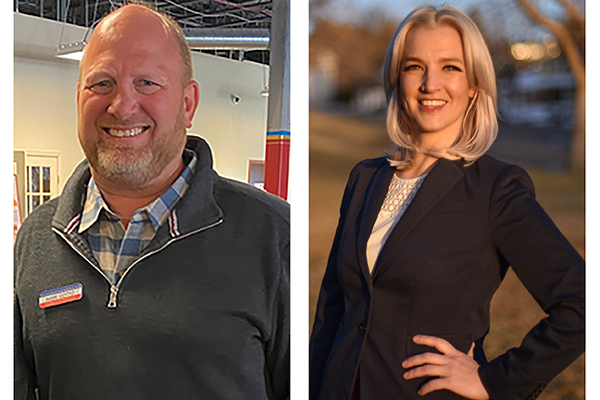 Jessica Campbell-Swanson and Mark Gotto are vying to represent Arapahoe County's District 2 on the board of commissioners. Both have prior experience in politics but would be serving their first term on the board. Current representative, Republican Nancy Sharpe, is term-limited.
Republican candidate Gotto previously served on the Centennial city council for four years and has a business background. A progressive Democrat, Campbell-Swanson is currently chief of staff for state representative Iman Jodeh, an attorney and founder of a political campaign firm.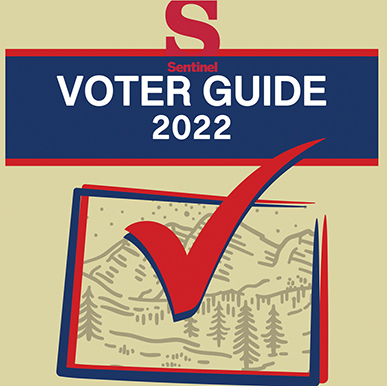 Currently Colorado's third most populous county, Arapahoe County encompasses most of Aurora and Littleton, the cities of Englewood, Glenwood, Greenwood Village and Glendale and a number of other smaller cities and towns in the Denver metro area. Though its county seat is Littleton, Aurora is by far its most populous city.
As Campbell-Swanson noted in response to a Sentinel questionnaire, the county's population is only expected to increase in the coming years. She said that growth is the county's biggest challenge and must be addressed proactively instead of simply being resisted.
"We already have a housing crisis, lack of access to reliable public transportation, strife and violence in our communities, and poor air quality and limited water resources," she said. "Growth will add pressure to these difficulties and if we don't take proactive steps with the vision of a healthy, thriving, and sustainable Arapahoe County in mind, we will be in a world of hurt."
Gotto's campaign website states that his top priorities are curbing car theft and other crime, the transition to a new health department and managing federal infrastructure funding responsibly. In the questionnaire, he said that crime prevention and infrastructure investment are the county's two biggest challenges.

"Our roads and potholes need to be fixed and maintained," he said. "I will use my experience to help the Public Works department build a 10 year funding plan so our County's quality of life is not impacted by driving on faulty roads."
A self-identified fiscal conservative, Gotto's website states that he "will manage waste and promise to fund all necessary resources important to the community."
The Arapahoe County health department will come online at the beginning of 2023 following the scheduled dissolution of the Tri-County Health Department after both Douglas and Adams counties voted to leave the partnership. Gotto and Campbell-Swanson both said managing the transition will be a key role for the new commissioners.
"I will use my strategic planning skills as a VP and Centennial City Councilman to drive the County's new health department," Gotto's campaign website states. "We have to get it right from a cost perspective and a leadership perspective. The County will need my experience and knowledge to achieve these initiatives."
In the questionnaire, Campbell-Swanson said the commissioners can set the new department up for success by ensuring it has the necessary funding and that it is staffed by highly qualified people.
"Since the incoming Board of Commissioners will be responsible for appointing the permanent board of public health, the first thing we can do to ensure a smooth transition with our new health department is set it up for success by appointing public health experts dedicated to data-driven, science-based, equity-focused policy with administrative experience, a history of getting results, and a broad, intersectional and/or multidisciplinary perspective," she said. "We can also be engaged with community and the board so we can course correct as quickly as possible should issues arise."
Gotto has been endorsed by Sharpe and Centennial Mayor Stephanie Piko. Campbell-Swanson has been endorsed by commissioners Carrie Warren-Gully, Nancy Jackson and Bill Holen. 
[accordions id="571129″]
[accordions id="571130″]