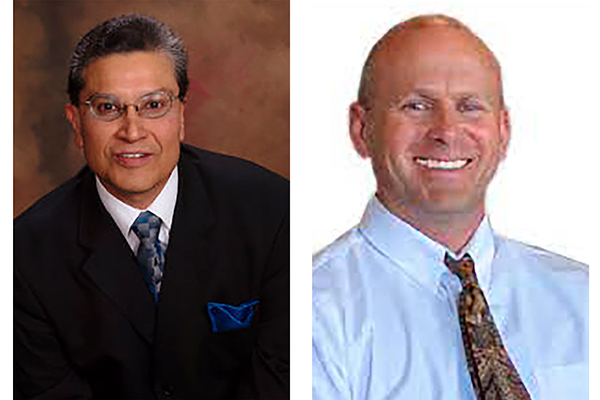 A year ago, Adams County sued its own elected county treasurer, alleging Lisa Culpepper mismanaged and did not reconcile county bank accounts — to the tune of $200 million. Now, two new candidates are seeking to claim the seat. 
Republican Stan Martin is a familiar face in Adams County. He was the county clerk and recorder before losing reelection to Josh Zygielbaum in 2018. His challenger is Democrat Alexander Villagran. Culpepper, a Democrat, did not earn enough signatures to get on the primary ballot earlier this year.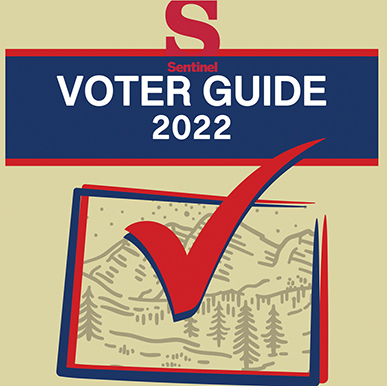 The duo are running to essentially be the county's banker, a position both said they don't take lightly. The county treasurer's office is responsible for collecting and investing county funds. The treasurer is tasked with property taxes and distributing the revenue to the county, its municipalities and to schools.
"County treasurers have an enormous responsibility overseeing the taxpayer funds. This is the 'peoples' money, not the Treasurers' money," Martin said in a candidate survey. He said he would take a conservative approach to county finances, not risking public dollars on a volatile cryptocurrency market, but rather in "safe, secure savings accounts."
Villagran said he believed that "no more than 1% of (the) portfolio should be invested in a bitcoin retirement county fund." 
The treasurer is also responsible for submitting monthly reports on county finances to county commissioners. Culpepper reportedly did not submit such reports in 2019, 2021 and from January 2021 to July 2021. 

"We are unified as a Board that legal action is required to ensure this independently elected office is transparent in the accounting of county taxpayer dollars," commissioners said in a statement to the press last October. "To date the Treasurer has not provided required reports and has not provided adequate information requested to allow for a standard audit of the office. The limited information the Board has been able to gather indicates the Treasurer is not timely or accurate in performing statutory duties, which could negatively impact the county's bond rating and financial outlook."
Despite turbulence in the office, Martin said the treasurer should be an elected partisan office. 
"I firmly believe Adams County citizens should have the final say in who they want to represent, not some other partisan elected officials," Martin said. 
Villagran said his management experience is what will give him an edge in the office. 
"I possess over eight years managerial experience in the public sector," he wrote in a candidate survey. "The progression: I successfully lead a staff of 10, 15 and then 42 clerical and professional individuals." 
Prior to being the Adams County clerk, Martin spent 21 years operating his own general contracting business. Before that, he worked in corporate management. 
[accordions id="571190″]
[accordions id="571193″]