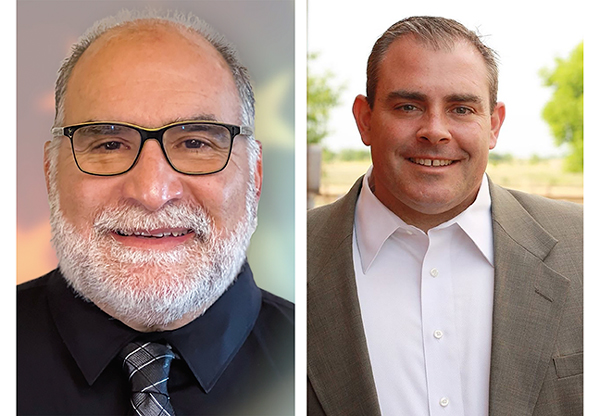 Democrat Steve O'Dorisio and Republican Joseph Domenico are competing in the race to represent Adams County's 4th District on the Board of Commissioners. 
First elected to the board in 2014, O'Dorisio is the incumbent and is running for a third term on the five-person board. He and Domenico both ran unopposed in their primaries.
O'Dorisio is a former deputy district attorney in the 17th Judicial District Attorney's Office, which serves Adams and Broomfield counties. Domenico currently works as a maintenance engineer and was a longtime employee of King Soopers, according to his campaign website.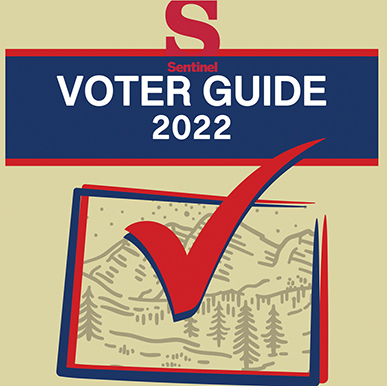 O'Dorisio has received support from across the aisle in his bid for a final term, including endorsements from former Aurora Mayor Bob LeGare and Becky Hogan, wife of late former Aurora Mayor Steve Hogan.
In response to a Sentinel questionnaire, O'Dorisio said that his top priorities for the county include investing in crime fighting and prevention, improving roads and other transportation infrastructure and making housing more affordable for working families.
On his campaign website he has touted his work during his first two terms on increasing the county's open space, providing more funding for the DA's Office and Sheriff's Department and increasing the amount of infrastructure funding the county has for its roads and bridges.
Domenico declined to complete the Sentinel's questionnaire, directing voters instead to his campaign website. 
 "Their (sic) is a lot of information on it and what I stand for," he said in an email.
Domenico's website states that his key priorities include lifting the moratorium on fracking in Adams County and renegotiating zoning regulations to be more favorable to gas and oil companies and other businesses.
"Adams County is just one piece of our nation's gas and oil network, but it is a valuable asset for our County and its residents nonetheless—90% of Denver International Airport's jet fuel is provided by the Adams County business Suncor," the website states. "As County Commissioner, I'll lift the moratorium on gas and oil so our residents can get back to work and provide for their families."

Fracking has been a controversial issue across Colorado, and particularly in Adams County, where on multiple previous occasions the board of commissioners have passed moratoriums on its implementation within county limits. In 2021, the board of commissioners passed new regulations limiting oil and gas production. In an interview with The Sentinel, O'Dorisio said that he was unsure what his opponent was campaigning on because Adams County does not currently have a moratorium on oil and gas production.
"There is no moratorium" to be lifted, he said.
O'Dorisio's website includes information about his work cleaning up the county's rivers and air and said that he is committed to "holding polluters accountable." In an email, he said that Adams County "has proven that we can raise the bar on protecting health, safety, and quality of life for Adams County residents while also allowing robust development of oil and gas." 
Both candidates say that public safety and supporting law enforcement is a priority for them.
[accordions id="571186″]
[accordions id="571188″]