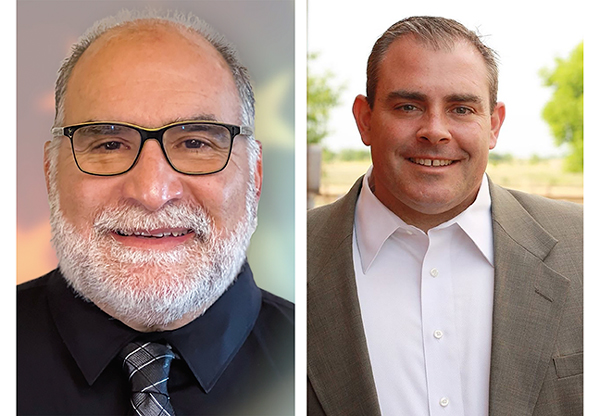 Democrat Steve O'Dorisio and Republican Joseph Domenico are competing in the race to represent Adams County's 4th District on the Board of Commissioners. 
First elected to the board in 2014, O'Dorisio is the incumbent and is running for a third term on the five-person board. He and Domenico both ran unopposed in their primaries.
O'Dorisio is a former deputy district attorney in the 17th Judicial District Attorney's Office, which serves Adams and Broomfield counties. Domenico currently works as a maintenance engineer and was a longtime employee of King Soopers, according to his campaign website.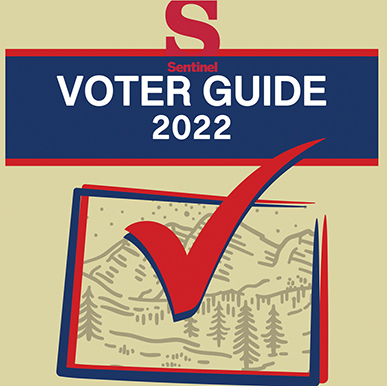 O'Dorisio has received support from across the aisle in his bid for a final term, including endorsements from former Aurora Mayor Bob LeGare and Becky Hogan, wife of late former Aurora Mayor Steve Hogan.
In response to a Sentinel questionnaire, O'Dorisio said that his top priorities for the county include investing in crime fighting and prevention, improving roads and other transportation infrastructure and making housing more affordable for working families.
On his campaign website he has touted his work during his first two terms on increasing the county's open space, providing more funding for the DA's Office and Sheriff's Department and increasing the amount of infrastructure funding the county has for its roads and bridges.
Domenico declined to complete the Sentinel's questionnaire, directing voters instead to his campaign website. 
 "Their (sic) is a lot of information on it and what I stand for," he said in an email.
Domenico's website states that his key priorities include lifting the moratorium on fracking in Adams County and renegotiating zoning regulations to be more favorable to gas and oil companies and other businesses.
"Adams County is just one piece of our nation's gas and oil network, but it is a valuable asset for our County and its residents nonetheless—90% of Denver International Airport's jet fuel is provided by the Adams County business Suncor," the website states. "As County Commissioner, I'll lift the moratorium on gas and oil so our residents can get back to work and provide for their families."

Fracking has been a controversial issue across Colorado, and particularly in Adams County, where on multiple previous occasions the board of commissioners have passed moratoriums on its implementation within county limits. In 2021, the board of commissioners passed new regulations limiting oil and gas production. In an interview with The Sentinel, O'Dorisio said that he was unsure what his opponent was campaigning on because Adams County does not currently have a moratorium on oil and gas production.
"There is no moratorium" to be lifted, he said.
O'Dorisio's website includes information about his work cleaning up the county's rivers and air and said that he is committed to "holding polluters accountable." In an email, he said that Adams County "has proven that we can raise the bar on protecting health, safety, and quality of life for Adams County residents while also allowing robust development of oil and gas." 
Both candidates say that public safety and supporting law enforcement is a priority for them.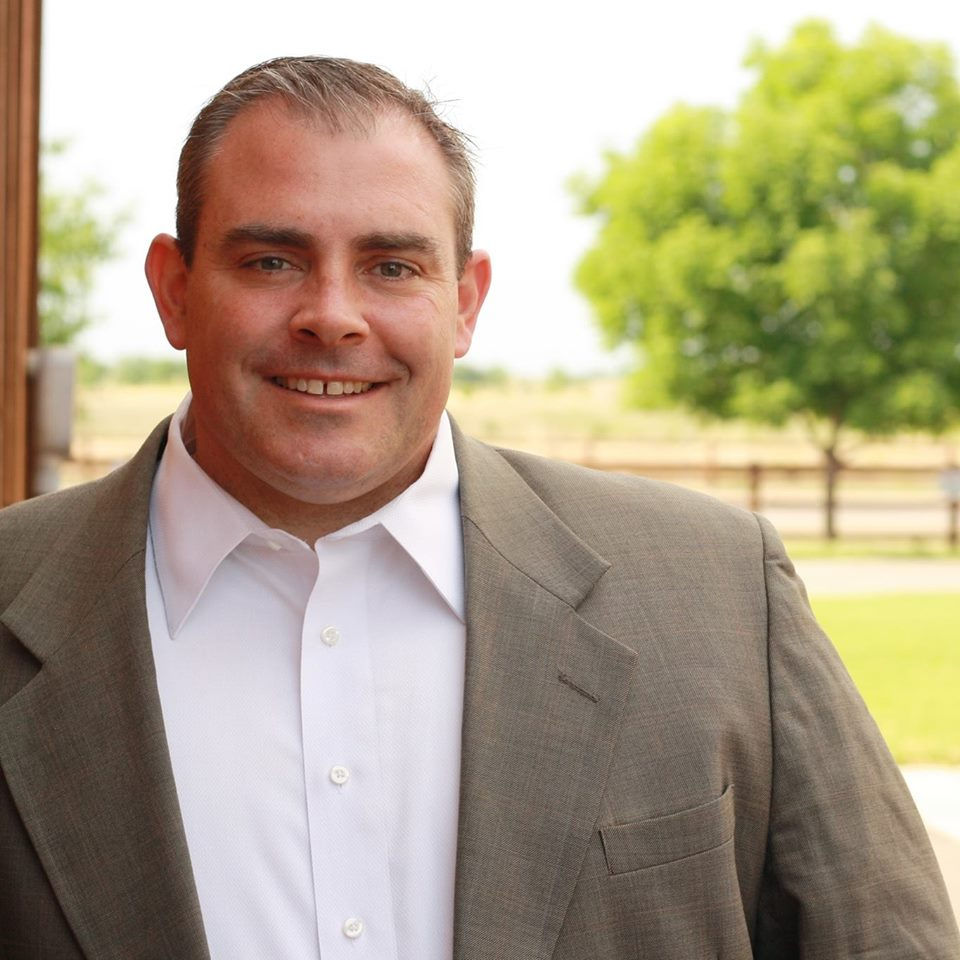 Steve O'Dorisio
Steve O'Dorisio is the Democratic candidate running to serve as the district 4 representative on the Adams County Board of Commissioners. The incumbent, O'Dorisio first assumed office in 2014. He previously worked as a deputy district attorney in the 17th Judicial District Attorney's Office, and has also worked in private practice as an attorney and consultant.
Steve O'Dorisio:
What are the biggest challenges Adams County faces in the next 10 years?
Managing unprecedented growth will be the biggest challenge for Adams County over the next 10 years.  This means we need to invest in crime fighting (cops, jail, courts), crime prevention (mental health, education, youth services), roads & infrastructure (road repair, road capacity, transit options, transportation choices), and housing (affordable for working families).
At the beginning of the year, the Tri-County Health Department will dissolve leaving three separate agencies to take its place. How can the board of county commissioners ensure a smooth transition so that residents can continue to rely on needed services?
We are dedicated to a smooth transition, which is why we need to continue working with existing TCHD leaders and staff, as well as our former partners like Arapahoe and Douglas County.
How should the county handle the problem of homelessness and homeless campers?
Adams County has implemented a balanced approach to addressing homlessness and unauthorized camping.  Specifically, we started an innovative Park Ranger program to enforce rules and safety in our parks, trails, and open space (https://adcogov.org/adams-county-park-ranger-service).  Concurrently, we have a poverty reduction program to implement a Homeless Reduction Strategic Framework (https://adcogov.org/poverty-reduction) that helps connect folks experiencing homelessness with services and support they need.  These programs work together to ensure we prioritize public safety while also exercising compassion on the human element.  
If the local or state health departments were to impose mask mandates because of a COVID-10 surge in the next several months, would you support it or oppose it?
The Board of Health should justify any mandate that impacts people's behavior.  I would oppose an arbitrary mask mandate if it is merely based on a surge in infections, unless it can be shown that such an action actually impacts the spread of infection and is supported by the medical and scientific community.  Decisions cannot be based on emotion and politics.
The vast majority of residents and businesses seeking and using county services in person do not live in or near Brighton. Why shouldn't the county move the bulk of court, jail and other services into the metro area? If you think it's too expensive, what should Adams County do to accommodate the majority of residents who must bear the costs and time to commute to Brighton?
We are working on this by enhancing our access to services online and investing in satellite locations (see https://adcogov.org/county-buildings).  Still, I advocate for more satellite offices and services, including exploring collaborative efforts with other government agencies (such as Aurora-Arapahoe-Adams, https://adcogov.org/news/arapahoe-county-commissioners-approve-new-position-support-local-veterans?items_per_page=10&page=73). 
What one thing could the Legislature do to solve a perplexing problem in the county?
If you could persuade other metro counties to get on board with a single project, what would it be?
Adequately fund mental health services to include residential facilities, counseling, and support.  This could help reduce homelessness, crime, poverty, and many neighborhood problems.
Would you support Aurora creating its own city-county?
Previous Aurora mayors have analyzed this issue and concluded that the citizens of Aurora would lose more money and receive less service if it became its own county.  I support expanding our partnerships and strengthening our relationships with Aurora and Arapahoe so folks don't feel like they need to consider such an option.
Counties such as Arapahoe share the responsibility of administering the county among its commissioners, rather than hiring a professional county manager at considerable cost. Is Adams County's system better or would you consider changing it?
Adams County shifted to a "county manager" form of administration 10 years ago to address corruption and waste that led to the criminal conviction of employees and private contractors.  The "county manager" form of government provides sufficient checks and balances between policymaking and management, which helps promote integrity, transparency, and accountability.
Do you trust the election process in Colorado? And will you accept the outcome of this election as announced, even if you lose?
Absolutely.  The United States is a democracy that depends on the peaceful transition of power after elections, regardless of the outcome.  
Do you believe the 2020 Presidential Election was absent of widespread fraud and fairly won by Joe Biden? 
Biden won the election in 2020, just like Trump won the election in 2016.  We need to end divisive politics that create distrust among Americans.
Get to know Steve O'Dorisio
What's the most Colorado thing you've done recently?
Bought a pickup truck AND a Prius.
What is the last concert you attended?
Red Hot Chili Peppers
What restaurant do you frequent most?
Mr. Egg (73rd & Washington)
If you had a superpower, what would it be?
Clone myself to help with the yardwork and other "to do" items on my list.
What was the last book you read?
Nudge by Richard H. Thaler
What is your least favorite household chore?
Picking up dog mines
If you had to pick one television show to watch forever, what would it be?
The Office
Did you have any New Year's resolutions? What were they?
Keep a positive mindset even in the face of negativity, win the 2022 election by sharing a positive messages of unity and collaboration, and live with gratitude by thanking people often.
What were you most excited to do after pandemic restrictions eased? 
Hugging (I am Italian).
What fun fact about you would most surprise people who know you?
I enjoy art, such as photography, drawing, and painting.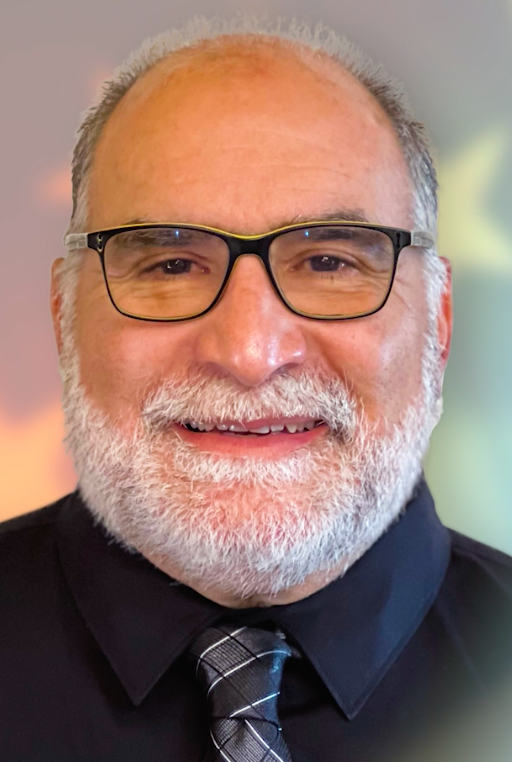 Joseph Domenico
Joseph Domenico is the Republican candidate running to serve as the district 4 representative on the Adams County Board of Commissioners. A lifelong Adams County resident, Domenico worked for King Soopers for 28 years before retiring early and enrolling in college. He currently works as a maintenance engineer at Assumption Catholic Church and School in Welby, according to his campaign website. He has served on the Adams County Fire Rescue Board of Directors since 1994.