Access to affordable medicines is a growing crisis that should not exist in a country as rich as the United States. If you ask Americans today if they're confident they can afford the prescriptions they need, most will give a resounding no.
Big Pharma's business model is deadly for any patient living on a budget in this country — when these corporations can price-gouge everything from common medications like insulin to chemotherapy drugs for cancer patients, only the biggest companies and special interests benefit.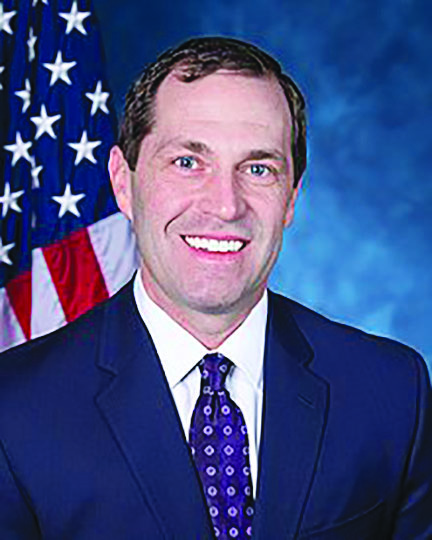 History has shown us that when drug makers are given monopoly control over drug prices, they'll put their profits over the health of patients — just look at how the industry handled AIDS/HIV treatments in the 90s and what they've done with insulin and Epi-Pens in recent years.
Enough is enough. That's why I'm leading legislative efforts with my colleagues in Congress to protect patients from drug company price-gouging that puts medicines out of reach for millions of Americans.
It is unacceptable that people in Colorado, or anywhere in this country, are forced to skip doses of medications they need simply because some companies refuse to lower prices. With passage of the Freedom From Price Gouging Act, legislation I introduced with Rep. Katie Porter, we can take a commonsense step toward addressing this affordability crisis, holding drug corporations accountable for raising prices faster than inflation, and maximizing profits at the expense of patients' health.
But this bill alone won't get us where we need to go. Big Pharma has invested billions in lobbying to ensure the system that provides their exclusive control over drug pricing stays that way. Standing up to Big Pharma and winning bold reforms that put patients first again is going to take all of us.
That's why I'm pushing my colleagues in the House and Senate to include bold drug pricing reform in the American Families Plan, such as empowering Medicare to negotiate drug prices like the Department of Veterans Affairs already does for my fellow veterans. Americans have asked their elected leaders to lower the cost of prescription drugs for decades and are rightfully tired of the half-measures and pushed timelines they've heard from both parties in response. They don't need more lip-service, they need action.
To limit monopoly control over drug pricing, Congress must act now. For too long, the health of millions of Americans has been left at the mercy of Big Pharma. The time has come for lawmakers to finally take bold action on drug pricing and stop the biggest companies from price-gouging patients just to inflate their profits.
By finally giving Medicare the ability to negotiate drug pricing, we can ensure patients are able to afford their prescriptions. We can also extend the discounted prices to people with private insurance who also struggle with affordability as well as rising premiums and out of pocket costs. We can save taxpayers upwards of $450 billion. And that's just to start.
Big Pharma will no doubt continue its expensive campaign against our efforts to hold them accountable and rein in their exploitive profits, but that's no reason for us to back down. Because if these corporations can find billions of dollars to lobby members and enrich their shareholders and CEO's at the same time, there's no reason they can't afford to lower the price of their medicines for the American people.