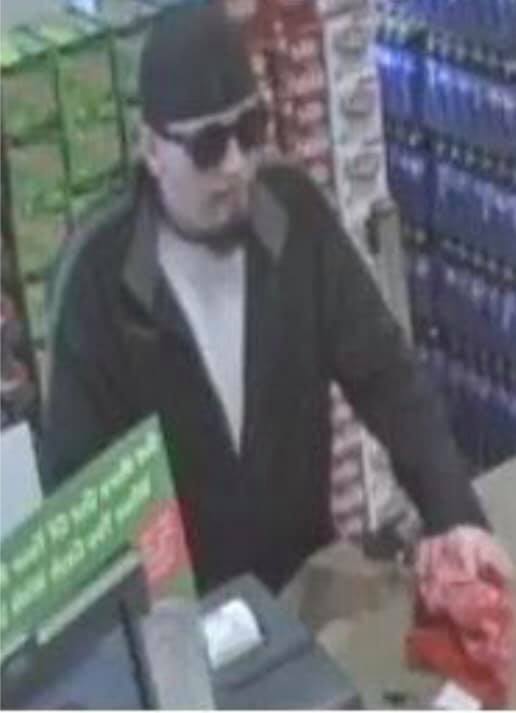 AURORA | Federal and local authorities are searching for a serial thief who officials believe has robbed several Front Range grocery stores, including one in Aurora, in recent weeks. 
The local branch of the FBI and five local law enforcement agencies, including the Aurora Police Department, are searching for a man accused of robbing customer service counters and check stands in at least six grocery stores across the metroplex last month, according to the Metro Denver Crime Stoppers.
Police say the man either brandished or simulated the brandishing of a weapon during the robberies.
Investigators believe the man is either white or Hispanic and may be in his 30s. He is believed to be between 5-feet, 8-inches and 6-feet tall with a "skinny build" and dark facial hair, according to a post shared by the Aurora Police Department. 
Police believe the man robbed the King Soopers store in the former Regatta Plaza at 3190 S. Parker Road in Aurora around 6:25 p.m., April 22.
The same man is believed to have robbed five other grocery stores — mostly King Soopers — in Littleton, Wheat Ridge, Denver and Lakewood in the days before and after the Aurora robbery. 
All of the robberies happened in the evening. The majority of the crimes took place between 4:15 p.m. and 6:45 p.m.
Anyone with any potential information related to these crimes is encouraged to call the Metro Denver Crime Stoppers at 720-913-7867. Tipsters can remain anonymous and may be eligible for a reward of up to $2,000.