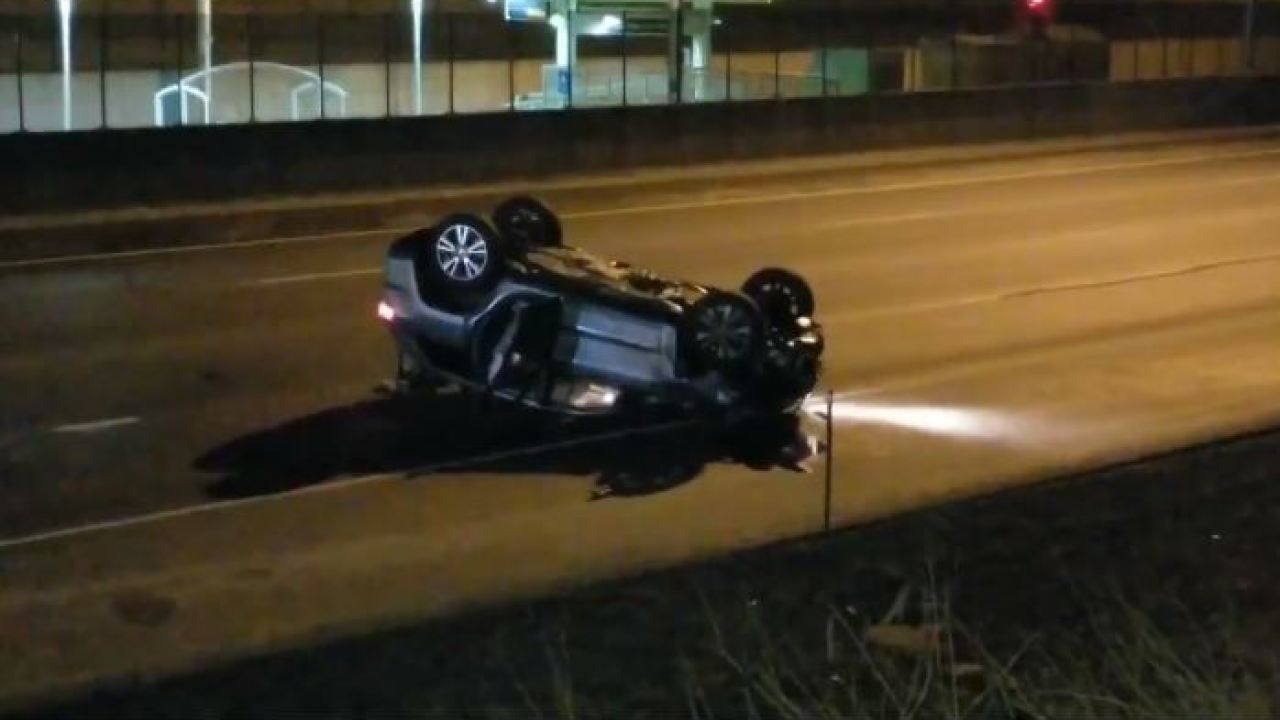 AURORA | State authorities are still searching for a 22-year-old woman suspected of causing a fatal car collision in Aurora Monday morning, according to officials with Colorado State Patrol.
Troopers believe the woman was driving a Jeep Grand Cherokee south on Interstate 225 shortly before 2 a.m. Feb. 17 when she rear-ended a Toyota Corolla near the Tamarac Street exit. The contact caused both cars to careen into a concrete wall, officials said. The Jeep ultimately flipped over. 
A passenger in the Corolla, 52-year-old Charles Leake, died as a result of the collision, according to the Arapahoe County Coroner's Office. 
A Centennial resident, Leake was the passenger in an Uber, officials with the ride-sharing company confirmed. 
"Our hearts are with everyone impacted by this horribly tragic incident," Uber said in a statement. "We stand ready to support the law enforcement investigation and hope the person responsible will come forward and be identified by police."
The driver of the Jeep fled the scene on foot after the collision, officials said. Though police have information on the woman's identity, they had not arrested her as of Wednesday evening. Authorities suspect alcohol was a factor in the collision. 
A 32-year-old female Uber driver was treated for minor injuries, officials said.
Leake was not wearing a seatbelt when the collision occurred, according to a spokesman for Colorado State Patrol.
A native of Texas, Leake was a veteran of the U.S. Marine Corps and worked in the mortgage industry, according to an obituary posted on legacy.com. He was an alumnus of Colorado Rocky Mountain School in Carbondale and Western State University in Gunnison. He is survived by one son.